Biography
ELI KANTOR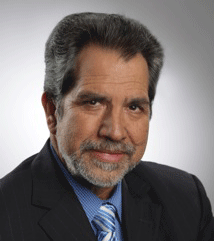 The Law Offices of Eli M. Kantor, founded in 1981, is a boutique law firm specializing in Employment Law. Together with his son, Jonathan, they represent both employees and employers in all aspects of labor and employment law, including cases involving wage and hour laws, PAGA and wage and hour class action lawsuits, independent contractor status, wrongful discharge litigation, employment discrimination, including: disability discrimination, failure to accommodate, age discrimination pregnancy discrimination, sexual harassment, gender discrimination, sexual orientation discrimination; as well as employee handbooks and personnel practices, NLRB representation elections, union contract negotiation and grievance/arbitration, entertainment law and immigration law. He does both preventative counseling and litigation and he has extensive trial experience.
Mr. Kantor is an acclaimed employment law attorney. He received his B.A. Magna Cum Laude from U.C.L.A. in 1973 and his J.D. from Loyola Law School in 1976. He was a Trial Attorney at Region 21 of the National Labor Relations Board (NLRB) from 1976 to 1980. Since 1981, Mr. Kantor has been in private practice specializing in Labor and Employment Law. As a former attorney for the government, and law professor, he has the insight, experience and connections necessary for achieving success. Every year he serves as a judge for the National Trial Lawyer Competition sponsored by Loyola Law School held at the Santa Monica Courthouse to evaluate aspiring law students. He has organized, conducted and been a keynote speaker at numerous seminars and continuing education programs about Labor and Employment Law. He has lectured at the UCLA Institute for Industrial Relations, and at UCLA Extension, and has achieved Martindale–Hubbell's highest accolade: an AV rating. He has also received Avvo.com's highest rating: subperb -10.0, as well as their Client's Choice Award, and he has been selected as a SuperLawyer in 2013, 2014, 2015, 2016, 2017, 2018 and 2019.
He is a leading authority in the field of Employment Law. He has been interviewed by National Public Radio and featured in the Los Angeles Times, Daily Variety and Business Week. He has written numerous articles on employment related topics for the Daily Journal. He is a member of the California State Bar and is also admitted to practice before the United States District Courts for the Central and Southern District of California, and the Ninth Circuit Court of Appeals. Mr. Kantor is also a member of the Labor Law Sections of the America Bar, California Bar, Los Angeles County and Beverly Hills Bar Associations. Put your case in the hands of an expert, who will deliver results.
JONATHAN KANTOR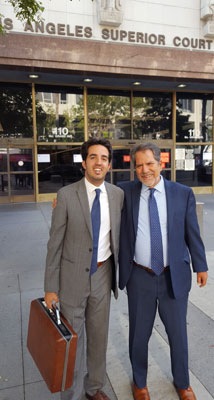 Jonathan Kantor received his BA from UCSB and his JD from UCLA School of Law in 2016. During law school he worked at the Law Offices of Eli M. Kantor and now has vast experience in all areas of labor and employment law. He is fluent in Spanish, Hebrew and Farsi and is a great addition to our team.
Honest Assessment
Over his more than 40 years of experience, Mr. Kantor has helped hundreds of employees and employers in the Los Angeles area resolve their employment disputes, through preventative counseling, mediation and trial. He will become your trusted legal advisor to solve your problems. He has a reputation for honest and straight forward counseling. At the Law Offices of Eli M. Kantor, you will receive personalized service through every stage of the process, that you can trust. Mr. Kantor will spend the time to carefully listen to the details and nuances of your situation to fully understand your goals, priorities and concerns in order to develop a cost effective plan to solve your issues. He provides value. We are dedicated to providing a high level of personal service, clear explanations that you can understand, and most importantly - results. When you consult with Mr. Kantor, you will receive an honest assessment of your case and the probability of success. He will provide you with an innovative creative approach that "thinks outside the box," customized to the unique facts of your case. He is always on the cutting edge of the law, and is not afraid to push the envelope to obtain results for his clients. His motto is "Never Say I Can't" - As his father told him when he was 6 years old: "If the front door is closed - go in the backdoor - If the backdoor is closed - climb in though the window - if the window is closed - climb in thought the skylight, but Never Say I Can't." The only difference between success and failure in life is one letter "t". Never Say I Can't - Say I Can. Call us now at (310) 274-8216 to see how we can help you.
Mediation
Mr. Kantor is now available to serve as a Mediator for your employment law disputes.
Immigration Law
Mr. Kantor also represents employers and employees in all aspects of Immigration Law. For further information, see:www.beverlyhillsimmigrationlaw.com.
Personal Injury Law
Mr. Kantor also specializes in Personal Injury Law, representing victims of automobile accidents.
Testimonials
YOUR PROFESSIONALISM AND DEDICATION IS IMPRESSIVE
Posted by Joseph, November 2022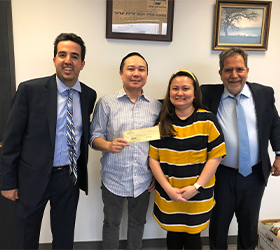 Thank you Atty Eli and Jonathan Kantor for the great service. You have been helpful to me all through out and your professionalism and dedication is very impressive.
HAD MY BACK THROUGH THE WHOLE PROCESS
Posted by Mercedes, February 2022
You guys are great you had my back through the whole process and I am very greatful that you took my case.
HIGH QUALITY AND PROFESSIONAL SERVICES
Posted by Henry, November 2021
Thank you for your high quality and professional services. I highly recommend Eli and Jonathon Kantor.
HE WAS ALWAYS THERE
Posted by Harman, May 2021
Eli assisted me with a labor issue. He was always there to answer my questions, offer suggestions and even helped me to overcome my anger. I really appreciated all of his efforts to make me whole.
VERY THANKFUL
Posted by Linda, January 2021
I'm very thankful I was introduced to Atty Eli. He's very friendly, patient, and responsive. Every time I talked with him, I feel a lot better. He has a way of comforting you. I'm very proud that we won our age discrimination case. We taught my former employer a lesson that you don't mistreat an employee of 16 years.
I cannot thank him enough for being there for me, for guiding me during the tough times. I highly recommend his quality work. His son Jonathan is very helpful and Maria is very accommodating. Thank you very much to your team. More power to you.
THE BEST LAWYER $ CAN BUY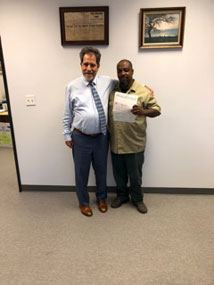 Posted by William, October, 2018
Always a great experience with the law offices of Eli K. The best lawyer $ can buy. Great support the entire time of my trial. Along with Eli he has a great team that stands by him. I will stick with him as long as he is in practice.
I'M VERY, VERY HAPPY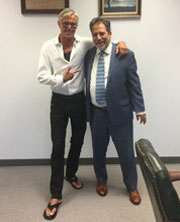 Posted by Gary, September 2018
I'll enjoy this day at the Law Office Of Eli Kantor....I was very pleased with all the guidance and help that I received from Eli & Jonathan...The results greatly exceeded my expectations...Emotionally i'm very, very happy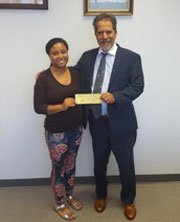 VERY PROFESSIONAL AND KIND
Posted by Chelsea, July 2018
Eli and his team has done more for me than expected. Eli is very professional and kind, he was able to take my case on and make me feel at ease through the whole process. I will definitely refer others to him if needed. Thanks Eli and Team!

ELI IS ABSOLUTELY AMAZING
Posted by Justin, April 2018
Eli is absolutely amazing. After being discriminated against due to a disability and wrongfully terminated I was referred to Eli from a good friend. Feeling very frustrated and hopeless I went into his office without much faith of anything coming out of the situation. Within a few short months, Eli had blown away my expectations. He had my previous employer settling at a much higher amount than I had ever dreamed possible and changing my employment record with them from negative to neutral. WOW!!! Eli managed to accomplish all of this while being extraordinarily comforting, professional, empathetic and a true friend through a very tough time in my life. I HIGHLY recommend him to anyone and everyone facing a legal issue - he's simply the best!

VERY WARM AND INVITING
Posted by Tyler, April, 2018
My partner and I visited Eli for some legal advice regarding our last employer. First of all, he was very warm and inviting. He made us feel very comfortable during the entire process. After our visit he represented us in our case and it was the best eExperience! He kept us up to date the whole time and it was an excellent outcome. I would highly highly highly recommend Mr. Kantor to all in Los Angeles or even the whole state of California.

ELI WORKED OVER THE HOLIDAYS TO QUICKLY REACH A SIZABLE SETTLEMENT
Posted by Elaine, March 2018
I was referred to Eli Kantor's Law Offices in November of 2017 for what I viewed as a wrongful termination issue. I had discussed with a few lawyers prior to meeting with him, but none seemed to think my case was worthy of their time or attention. Not so with Mr. Kantor's team. Eli was intrigued with my case, and in our first meeting, he and his team readily agreed to take my case - working over the Holidays to quickly reach a sizable settlement. I can't tell you how comforting this was to, first of all, have someone believe in you, and then, work so diligently on my behalf. It was a very trying time for me, losing my job and then, two months later, losing my father. Eli Kantor's team was professional, but also extremely respectful of my personal situation. I really felt I was in the best of hands. I highly recommend Eli Kantor for any employment related issues / situations.

COST SAVING ADVICE

Posted by Laurence 10/2012

Mr. Kantor is an expert labor relations attorney, to whom I have turned many times for valuable and cost-saving advice. I would highly recommend him for any small or large businesses requiring the services of an experienced and knowledgable attorney. He is thoughtful and thorough, honest and efficiently uses his time.
AN EXCELLENT RESOURCE FOR EMPLOYMENT LAW MATTERS

Posted by Ken, 10/2012

My firm has called upon Eli Kantor to assist us with a number of employment law issues over the last decade. Each time, Eli provided advice that proved to be extremely valuable. His knowledge and vast experience make him an excellent resource for employment law matters.
HE IS A GREAT FIND AND WE RECOMMEND HIM HIGHLY
Posted by Rachel, 10/2012

We knew about Eli from a colleague who had used him as his employment attorney for many years and recommended him highly We attended one of Eli's employment seminar and were quite impressed. He had invited a few guest to talk about different employment subjects. Eli showed extensive knowledge in every field. He complimented and challenged every presenter. What impressed us the most was the way he would show the practical application of every subject.

It is a novelty to find a lawyer who is incredibly practical and bottom line with a keen business sense. We've used his expertise in many employment and business matters.

He is a great find and we recommend him highly.
A PEOPLE PERSON LAWYER

Posted by Richard 10/2012

He came as a referral to me for a difficult labor dispute with LAUSD. He did such a fantastic job there were other aspects of my case I ended up having him handle. He is a very honest and prudent gentleman, did not overbill for hours and really had my best interests in mind not his personal wallet. I highly recommend him and if I ever have a major labor dispute he is my go to guy. He handled it quickly and efficiently and saw eye to eye with me. A People Person Lawyer and I thank him for saving me so Eli if you are reading this a big THANK YOU !!
HE CONVERTS LEGALESE INTO PLAIN ENGLISH
Posted by Human Resources L. 10/2012

I would highly recommend Eli Kantor for any of your legal labor needs. The friendliness and helpfulness of his staff is above par. Everyone in the office treats you with respect and understanding of your situation. Eli is extremely knowledgeable and very kind. He converts legalese into plain English. He made my situation so much easier to deal with. I would highly recommend Eli for any of your legal needs!
VERY VERY VERY GOOD !!!!!!!!!!!!!!!!!!!!!!!!!!!!!!!

Posted by Guy 10/2012

This guy and his crew are very proffesional and they are very very nice people. I can only say good things about that office. Keep up the good job guys!!!!! Very very very good!!!!!!!!!!!!!!!!!!!!!!!!!!!!!!!
CREATIVE PROBLEM SOLVER
Posted by Dan, 10/2012
We have had the pleasure of working with Eli for a decade on various immigration and HR issues. Eli's invaluable advice has been instrumental in allowing our technology company to recruit and retain top talent.
Eli has been helpful in issues ranging from work visas to helping us structure critical HR policies. Eli's great gift as an attorney is his ability to be a creative problem solver.
Eli is an entrepreneur's secret weapon!
ZEALOUSLY REPRESENTS HIS CLIENTS
Posted by Warren 10/2012
Mr. Kantor represented us in an employment matter and I often seek his advice in employment matters. He is knowledgeable, professional and zealously represents his clients.
ALWAYS AVAILABLE TO ANSWER PHONE CALLS
Posted by Paul 8/2012

Eli Kantor is a knowledgeable attorney. He was always available to answer phone calls and very pleasant to work with. I've been working with him for the past 10 years and any time an employment question or concern was raised he would expediently and thoroughly deal with the issue.
I HAVE REFERRED MANY CLIENTS TO ELI
Posted by Bruce, 7/2012
I have referred many clients to Eli for work on employment matters and they have been very happy with his work. I will continue to recommend clients to him. Bruce L. Bialosky, CPA
SKILLFUL NEGOTIATOR

Posted by Jack 7/2012

South Park Group is a commercial real estate firm involved in development and management of commercial and multi family properties. Dr. Eli Kantor has represented our firm and partnerships under our management on several transaction with great success . He has an excellent grasp of real estate law as well as being a skillful negotiator. Jack Ravan, Pres. South Park Group Inc.
Posted by: Suzette, 2010-01-02
Client Review:
Eli Kantor is a excellent lawyer! Starting from the office staff to my overall experience. I was treated with respect and understanding of my situation. I must say he made a very horrible experience so much easier to deal with. He protected me and made me understand that what had happened was not my fault and could be dealt with in a respectable manner. I would highly recommend him in every situation that I thought someone needed a Lawyer i would recommend him first over anyone. He will be in my life as I continue either it being in use of his services or just to say a hello. He is very prompt too tell it like it is and have to compassion to explain why if you do not under stand why.
Posted by: Brian, 2009-09-16
Client Review:
Wasn't a huge project by any means, but he was very helpful and got the job done quickly and professionally. Comes very highly recommended to me from other professionals our company works with.
THANK YOU FOR YOUR EXCELLENT SERVICE

Posted by: a Construction Client, 2009-07-06
Client Review:
Eli is a very knowlelgable lawyer. He is very responsive and keeps you informed in the process of your case. He was sucessful to get our money in all lawsuits that he filed for us.
THANK YOU
Posted by: francisorr, 2008-07-24
Client Review:
Mr. Kantor performed in a very professional manner and was exceptionally excellent in taking depositions and also in settling the claim against us. We recommend his services.
Posted by: Jerry, General Manger, 2008-04-28
Client Review:
During my 10 years with the organization, Eli has been our "Go To" guy. he has been our advocate with every State and Federal agency with which we have had any issue, including I.C.E.
Eli has also conducted Management Training, specifically Sexual Harassment, with our Senior Staff.

Eli has also been instumental with respect to Human Resources Policy & Procedures for the organization. His input in "Compliance" issues has saved the company many man-hours and enhanced our profitability.
Posted by: Lisa, Payroll/HR Manager 2008-04-15
Client Review:
Although I've previously worked with Eli Kantor sporadically over the years, the past few years saw us facing some more in-depth issues. While each case was different all were handled quickly with a minimum of time on my part leaving me to handle other aspects of my job. Whether using him as a sounding board to help me prepare my own responses or providing information to so that he could prepare a formal rebuttal, Eli Kantor was helpful an knowledgeable.
These testimonials or endorsements do not constitute a guarantee, warranty, or prediction regarding the outcome of your legal matter.
Published Articles
Eli Kantor has written more than 30 articles that were published in the Daily Journal:
Daily Journal:
Seven Secrets For Successful Mediations by Eli M. Kantor
Starbucks Questions Integrity of Its Union Elections by Eli M. Kantor
Is There a Union Brewing at Starbucks by Eli M. Kantor
Amazon Election Do-Over: A Turning Point for Labor Relations in US by Eli M. Kantor
NLRB Memo Emphasizes Protecting Rights Of Immigrant Workers by Eli M. Kantor
Coping With the Coronavirus in the Workplace Part 4 by Eli M. Kantor
Coping With the Coronavirus in the Workplace Part 3 by Eli M. Kantor
Coping With the Coronavirus in the Workplace Part 2 by Eli M. Kantor
Coping With the Coronavirus in the Workplace by Eli M. Kantor
Players Union Vote a Secret for Now by Eli M. Kantor
NLRB's Northwestern Decision Will Climb The Courts by Eli M. Kantor
New Minimum Wage Law Trap by Eli M. Kantor
Overly Broad Dress Codes Haunt Employers by Eli M. Kantor
Facebook Privacy Rights at Work by Eli M. Kantor
Labor board continues its foray into nonunion workplaces by Eli M. Kantor
Long story short: the NLRB does not "like" Facebook firings by Eli M. Kantor
NLRB provides clarification of an acceptable social media policy by Eli M. Kantor
NLRB's 24 Hour Fitness Ruling Consistent with Precedent by Eli M. Kantor

Demanding Confidentiality in the Workplace by Eli M. Kantor
NLRB eyes non union workplace by Eli M. Kantor
Finding Balance on Social Media by Eli M. Kantor

Welcome to California: The Captain has Turned on the Overtime Sign by Eli M. Kantor and Zachary M. Cantor
Computers Can't Sue For Overtime Pay...Yet by Eli M. Kantor and Zachary M. Cantor
The New 9 to 5: Work in the iPhone Age by Eli M. Kantor and Zachary M. Cantor
The Cat's Paw: How Social Media Can Lead You Astray by Eli M. Kantor and Zachary M. Cantor
Your Workplace Computer Is A Lonely Public Roadway by Eli M. Kantor and Zachary M. Cantor
Social Media At Work: A Growing Danger by Eli M. Kantor and Zachary M. Cantor
Your Social Media Policy Needs A Status Update by Eli M. Kantor and Zachary M. Cantor
If It Walks, Talks and Looks Like an Employee... by Eli M. Kantor and Zachary M. Cantor
Articles Base:
THE ICE MAN COMETH– Immigration Revises Employment Eligibility Verification Form I–9 Again, by Eli M. Kantor
SPONSER YOUR EMPLOYEES FOR H1B VISAS BY APRIL 1, 2008!, by Eli M. Kantor
MINIMUM WAGES ON THE RISE IN CALIFORNIA, by Eli M. Kantor
EMPLOYERS BEWARE: VIOLATION FINES TO INCREASE EXPONENTIALLY, by Eli M. Kantor
Social Media Policy - Sticks and Stones Will Break My Bones, But Twitter May Ruin Me by Eli M. Kantor and Zachary M. Cantor
Content For Reprint:
SEVEN SECRETS FOR KEEPING YOUR COMPANY OUT OF COURT IN 2008– How To Avoid Sexual Harrasment Lawsuits, by Eli M. Kantor
The Right Article:
WHAT'S AN EMPLOYER TO DO WHEN THEY RECEIVE AN SSA MISMATCH LETTER?, by Eli M. Kantor
Ezine Articles:
SEVEN SECRETS TO SURVIVING AN IMMIGRATION AUDIT, by Eli M. Kantor
Article Digest:
EMPLOYERS NEED TO PREPARE FOR IMMIGRATION REFORM NOW, by Eli M. Kantor – June 14, 2006
Go Articles:
7 SECRETS TO KEEPING YOUR COMPANY OUT OF COURT, by Eli M. Kantor – May 21, 2006
Ezine Articles:
3 KEYS TO KEEPING YOUR COMPANY OUT OF COURT, by Eli M. Kantor – March 31, 2006
NewsUSA:
IMMIGRATION POLICY HURTS U.S. FARMING INDUSTRIES, by Eli M. Kantor
NCTimes.com:
FEES FOR CITIZENSHIP APPLICATION MAY DOUBLE, by William Finn Bennet – February 1, 2007
Workforce Management:
AFTER HIGH COURT RULING, FIRMS MAY WANT TO TAKE LONG LOOK AT ANTI–HARASSMENT STRATEGIES, Todd Henneman – July 31, 2006
Businessweek Online:
ENTERPRISING EMPLOYEE PRESSES TO BE PARTNER by Karen E. Klein - July 27, 2010
THE ISSUE: AN X–RATED WORK HABIT, by Rebecca Reisner – April 22, 2008
IMMIGRATION RULES: AN ECONOMIC DISASTER?, by Moira Herbst – August 14, 2007
IMMIGRANT LABOR GOES ONLINE, by Moira Herbst – December 11, 2006
TRAINING CAN KEEP COMPANIES OUT OF COURT, by Karen Klein – March 8, 2006
SHIFTING AN EMPLOYEE'S STATUS, by Karen Klein – February 22, 2006
THOSE H–1B BLUES, by Karen E. Klein – June 08, 2004
KEEP A SECRET? YOU MAY HAVE NO CHOICE, by Karen E. Klein – May 21, 2004
LA Times:
EXTRA TAX LIABILITY FOR SELF-EMPLOYED WORKERS, by Karen Klein – April 4, 2011
COURTS ALLOW FEWER EXCUSES TO SKIP JURY DUTY, by Karen Klein – March 23, 2006
A MOTHER'S PLIGHT REVIVES THE SANCTUARY MOVEMENT, by Louis Sahagun – June 2, 2007
HOW TO PROTECT YOUR COMPANY NAME ONLINE (Rules on Granting Family Leave) – June 20, 2007
FIND NEW START-UPS THROUGH ENTREPRENEURSHIP GROUPS, by Karen Klein – April 28, 2009
Variety.com:
RULING FAVORS MANAGER VS. MANE, by David McNary – August 4, 2004
JD Supra:
NLRB's General Counsel's Announcment that McDonald's and its Franchisees are Joint employers - A Super-Sized Headache by Eli Kantor- August 06, 2014